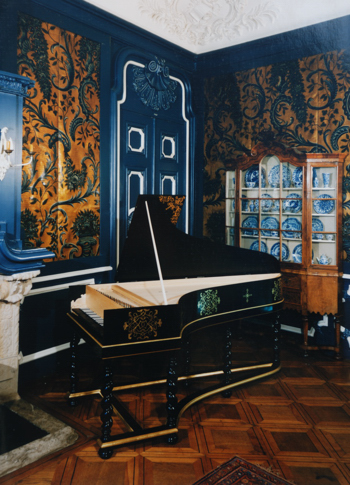 Single manual German harpsichord after Christian Vater, Hannover 1738.
The picture of this instrument is taken in Museum Princessehof, Leeuwarden.
The original is in the Germanisches Nationalmuseum Neurnberg.
This harpsichord has a very clear and articulating sound, and is therefore very suitable for the music before and including Bach.
Compass: GG/BB-e"', 2 x 8′, strung in brass.
Case dimensions: 200 cm long, 83 cm wide, 24cm high.