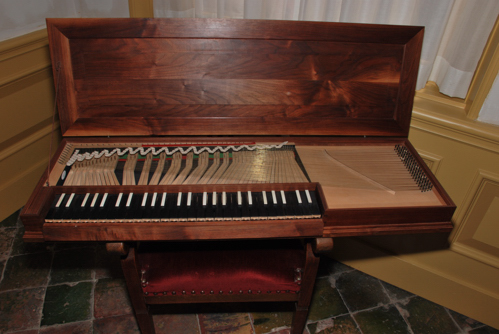 Fretted clavichord after an anonymous 18th century German instrument.
The original is in the Gemeentemuseum, The Hague.
The case is of wallnut.
Compass: C-e"', 2 x 8′, strung in brass.
Dimensions: 115 cm long, 37 cm wide, 10 cm high.
Because of its small dimensions and light weight it is a perfect travelling-instrument.
The small soundboard produces a vihuhela-like sound.