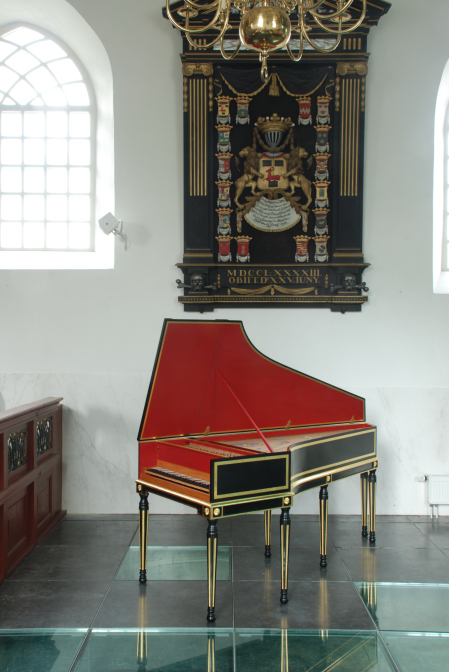 This is a copy of the only known single-manual harpsichord of Blanchet (Paris 1736).
The original is in private ownership.
It's soundboardstructure is looking backwards to 17th century characteristics, the manual measurements are 18th century.
The picture is made in the Agnes-church, Goutum.
Compass: GG-e"', 2 x 8′, strung in brass and iron, 415/440.
Case dimensions: 216 cm long, 89 cm wide, 29 cm high.
The audio file is a part of the inauguration-concert what I played.
Suite in F, Georg Böhm
Allemande – short 8′
Courante – long 8′
Sarabande – 2 x 8′
Double – long 8′
Gigue – 2 x 8′